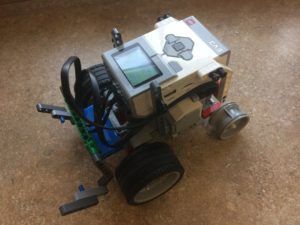 So a few months have gone by and we have been busy. So busy I haven't posted about our process. Sorry! I am finding out there are lots to do before our competition on December 10.
If you are considering starting a team I HIGHLY suggest you find yourself a mentor or join an established team with an experienced coach.
Although I did have a coach from another team to ask questions of, I didn't realize just how much you have to do. I knew about the robot competition and the project, but didn't realize you have to know and demonstrate how you meet the FLL Core Values. I didn't realize all the paperwork involved.
With that said, this wouldn't stop me from continuing to coach a FLL team. I know now that much of the work needs to start day 1 instead of a month before competition.
Overall, the experience was good. One of the Core Values is "We know our coaches and mentors don't have all the answers; we learn together." That includes the FLL competition process. The students and I learned a great deal and had a lot of fun in the process.